The Quick Entry window is a great way to add new actions to OmniFocus.
You can bring it up any time, while in any app — as long as OmniFocus is running — just by typing its keyboard shortcut (which you set in the Preferences window). It makes it easy and fast to add actions the moment you think of them.
But here's an important thing to know: you can make it even more useful by customizing which fields it shows.
For instance, you might often include a defer date when adding an action. Or maybe you never include a defer date. Or maybe you want to be able to flag new actions. And so on.
Here's How
Open the Quick Entry window, either via the keyboard shortcut or via Window > Show Quick Entry.
At the bottom left of the window is a button that looks like an eye. Click this button to open the view options popover.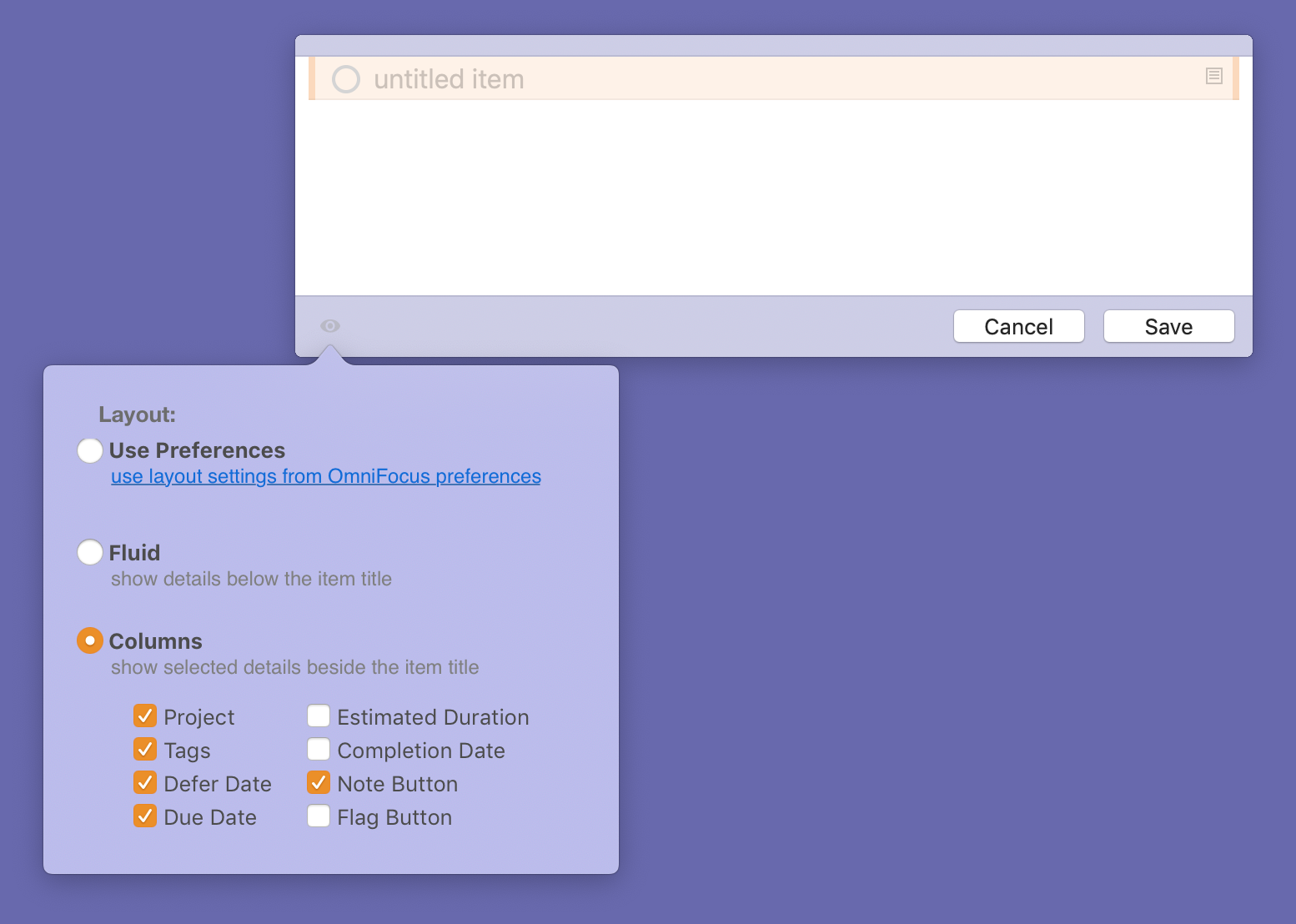 You have a few options…
If you choose Use Preferences, then the Quick Entry layout will always match the layout from your preferences, even if you change your preferences.
If you choose Fluid, then the layout will have two lines: title on line one, and various fields (project, tag, etc.) on line two.
If you choose Columns, then you can choose exactly what you see in Quick Entry. Check the boxes next to the fields you want, and uncheck the boxes next to the fields you don't want.
That's it!